If you participate in sports at any level, you would need athlete physical therapy to repair an injury or enhance your performance. Working with therapists who've previously treated athletes may help you achieve positive outcomes.
What Is The Definition Of Athlete Physical Therapy?
Athlete physical therapy, sometimes known as sports therapy, is an emphasis on athletes by physical therapists. General physical therapists may assist with injury rehabilitation. On the other hand, a sports-focused physical therapist is educated to deal with the physiological components of exercise and sports injuries. They have a better grasp of exercise science and biomechanics, which are vital in preventing and recovering sports-related injuries.
Since sports physical therapists specialize in athletes, they may design a treatment and preventative plan tailored to the athlete's sport. Just as each person's body is unique and reacts to a care plan differently, so does each athlete based on the activity.
A sports physical therapist will also develop a plan based on a thorough examination that considers sport and mobility, physiology, strengths and limitations, and injury risk. They will then create a plan for the athlete that includes position-specific and sports-specific workouts to enhance their mobility.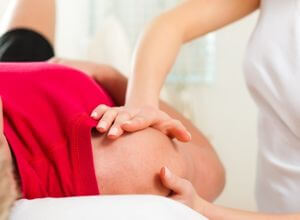 What is the Role of a Sports Physical Therapist?
Sports physical therapists are educated and accredited experts that only deal with sports-related injuries and total physical health. They combine exercise science, physiological aspects, diet, and even sports psychology to treat their patients. Massage, electrotherapy, muscular strengthening, aquatic therapy, and core stability exercise are all treatment options.
Medical physicians, athletic trainers, physical therapists, and even massage therapists are all part of the sports medicine team. Evaluation and diagnosis, intervention, care and referral, rehab, training, and prevention are all part of their training and understanding.
Athlete physical therapy aims to restore mobility and function, control or lessen pain, and return people to their normal lives and athletes to their sports.
Individuals' capacity to cope with sporting problems may be transformed through targeted and competent physical therapy. Athlete physical therapy facilities that are qualified and accredited using cutting-edge sports science to reach peak athletic potential and fitness. They understand the rigors of training and may advise on avoiding injuries, reducing pain, and improving performance.
Evaluation and Assessment
A physical therapist will examine developing an athlete physical therapy treatment plan for the athlete. If there is present discomfort, this examination will include a pain assessment. During a pain and injury examination, the physical therapist will identify the root cause of the pain and provide a diagnosis to treat it adequately.
After the discomfort has subsided, they may involve functional and mobility tests to identify deficiencies and areas for improvement. This assessment will most likely involve film and replay to examine the body parts most vulnerable to stress throughout the sport's particular movements. For example, if the activity entails a lot of leaping and stress on the knees, the sports physical therapist would search for symptoms of weakness in that region. These flaws might lead to damage, which is why analyzing each athlete's biomechanics is critical for injury prevention.
How Can Athlete Physical Therapy Help?
Rehabilitation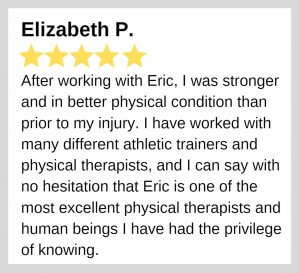 One of the primary aims of athlete physical therapy is to bridge the gap for individuals who have had surgery or an accident. When you start athlete physical therapy rehabilitation, a professional physical therapist will conduct a mobility test to assess your physical skills and limits for optimal mechanics during certain exercises.
The screening includes a number of motions that evaluate your stability, mobility, strength, and balance. The physical therapist will develop a treatment plan for your individual ailment after a comprehensive physical assessment. During your sessions, your PT will concentrate on particular weak regions to enhance overall performance.
Increase Mobility
After your discomfort has reduced, your mobility will be evaluated to identify areas for improvement. Problematic regions include the shoulder, neck, hips, and back. Unaddressed joint restrictions may have a severe influence on all parts of your mobility and raise your risk of future injury. Working on perfect form through regular athlete physical therapy can help you move more comfortably overall.
Improve Flexibility
The sports physical therapist will test your flexibility by examining and correcting significant muscle group concerns. Sports injuries are caused mostly by poor training techniques, insufficient warm-up, and a lack of fitness. Understanding how to move the body and recognizing when you've hit your limit are critical skills to remember throughout the recovery.
Eliminate Pain
Severe injuries may have long-term consequences for athletes, even after surgery. The optimum classroom for relearning the body's limit is knowing when to work through the discomfort in a controlled situation. Working with a group of therapists specializing in a range of treatment approaches to best address your rehabilitation may be part of your athlete physical therapy. If you are in excruciating pain, describe your exact problem to the physical therapists for the finest care.
Increased Power
Athlete physical therapy aims to bring you back to the point you were before the injury while also providing you with the tools you need to prevent a recurrence. To deliver the greatest forceful force, your muscles operate in a chain reaction. If one or more of these regions is weaker than the others, the body will strive to adjust, which can ultimately result in harm.
The muscles around the injury will be weakened as a result of rest or possibly casts and braces and will need rehabilitative exercise. Developing strong muscles is part of working with a physical therapist to recover the full functioning of the affected region. This is accomplished by focusing on your objectives and areas for growth via an athlete physical therapy plan that best matches you.
Building Self-Confidence
Physical treatment does not end with training. It focuses on both the psychological and physiological components of an athlete's condition. Athlete physical therapy requires a thorough grasp of sports psychology.
Visualization, mental endurance training, stress-relieving activities, and resilience development are all mental functions that may be improved. Physical therapists understand that a positive mental state contributes to improved performance levels in competitive sports.
Improved Cardiovascular Performance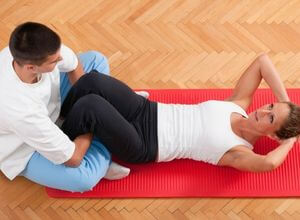 While strength is important in most activities, cardio is equally important for most athletes. Conditioning workouts that boost cardiac performance might be part of your personalized training regimen. This improves your endurance and your general health.
Strength, fitness, posture, and mobility may all be improved with athlete physical therapy. Every aspect of this helps you stay on top of the game, and the preventative part keeps you in it.
What Is Involved In Athlete Physical Therapy?
Preventing Sports Injuries
Athlete physical therapy treatments include those that help the athletically active person avoid accidents and then if an accident happens, continue their goals with minimum delays. Pre-participation assessment, equipment advice, and cardiovascular exercise routines meant to aid in a safe and uneventful return to exercise are all areas of this profession.
Sports physical therapists are very proficient at assessing both acute and chronic injuries. The examination of non-surgical and surgical neuromusculoskeletal injuries is a feature of this discipline. This includes a functional evaluation of the person after injury to aid in a safe return to activities.
Rehabilitation and Treatment
The athlete physical therapy approach is on the rehabilitation and treatment of neuromusculoskeletal conditions. The sports physical therapist plans and executes programs for the treatment of these illnesses in clients of various ages and physical capabilities, such as individuals with physical impairments and exceptional athletes, in collaboration with doctors.
Performance Improvement
Sports physical therapists work with athletes to enhance their performance in several ways. A complete examination of the cardiovascular-pulmonary and neuromusculoskeletal systems serves as the basis for performance improvement. The findings of this examination are collated to define an individual's physical profile's strengths and limitations. This profile may then be linked to the particular sports activity of the person.
A specialized training regimen may define areas of weakness in flexibility, muscular endurance and strength, and the aerobic/anaerobic systems. Follow-up assessments might determine further training program adjustments.
Research
Athlete physical therapy and rehab are continually evolving in response to how we interpret fundamental and clinical facts. The sports physical therapist works as part of a team that researches and applies results to help athletically active individuals achieve their objectives.
Athletic Education
Sports physical therapists educate players, their parents, and coaches on the different preventive and management approach previously covered. Sports physical therapists also teach physical therapists, other allied health providers, and doctors about these vital topics.
How to Choose a Sports Physical Therapist
Finding the proper athlete physical therapist may help you reduce pain and regain mobility after an injury, accident, surgery, or sickness. Use these pointers to choose the best physical therapist for your requirements.
Request a Referral
You might not require a referral from the primary care physician, but you may seek a referral to a PT or institution. You may also get suggestions from family, friends, and colleagues.
Select a Convenient Location
Choose a location near your home or business if you will be visiting a sports physical therapist regularly. This will make it simpler for you to maintain your sessions and continue receiving treatment.
Examine the Available Resources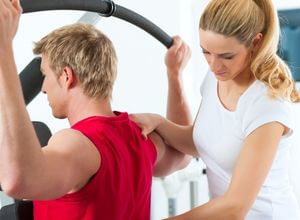 If you need a specific kind of therapy, like athlete physical therapy, check to make sure the PT facility you're considering has such services. It's also a great idea to check to see if particular sites have specialty programs tailored to your requirements.
The Physical Therapist's Experience
Inquire how many patients with your exact condition the sports physical therapist has dealt with. The more expertise they have, the greater your outcomes are going to be. Check to determine if they're licensed and if they have any higher certificates or credentials.
Determine Your Compatibility
A sports physical therapist must work with you to help you achieve. Find a person with whom you have a strong relationship and can converse honestly. If you encounter pain or discomfort while exercising, you should feel free to notify the physical therapist.