If you're interested in sports and want a career in this field without competing as a professional sports athlete, you can consider a career in sports physical therapy. As qualified medical professionals working with athletes to diagnose and treat physical problems, skilled sports physical therapists have one of the highest reported salaries.
This career choice requires PT school education, training, and hands-on expertise in sports rehabilitation centers. In this post, we'll go over the role of sports therapists, how it varies from conventional physical therapy, and how to get started as a sports physical therapist.
What is the Role of a Sports Physical Therapist?
A sports physical therapist is a well-trained and licensed healthcare practitioner who treats patients such as former wide receivers, Deshawn Shead and Richard Sherman, among many others who have suffered an injury while participating in sports and other physical activities.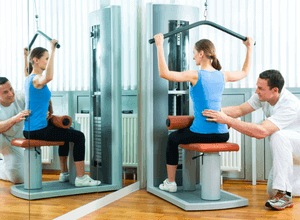 Professional sports athletes are rehabilitated by these specialists, who provide therapy and evaluation while patients perform healing activities or therapies to increase mobility and strengthen injured body parts.
Physical Therapist vs. Sports Physical Therapist
The degree of specific training that sports therapists undergo differentiates between a sports physical therapist and a physical therapist. A sports physical therapist must first complete physical therapy training and obtain a license. A sports physical therapist must pursue further qualifications and work in sports medicine after acquiring a graduate degree and licensure as a physical therapist before being allowed to train in sports physical therapy. Moreover, sports physical therapists mainly handle cases of sports-related injury.
Although both sports and physical therapists help patients recover from physical injuries, a sports physical therapist concentrates on sports injury specialty, such as assisting athletes to regain their ability to play and compete. Sports medicine addresses the treatment options, swinging of joints, range of motion, and muscle strength as they relate to a patient's sporting abilities.
Skills for a Sports Physical Therapist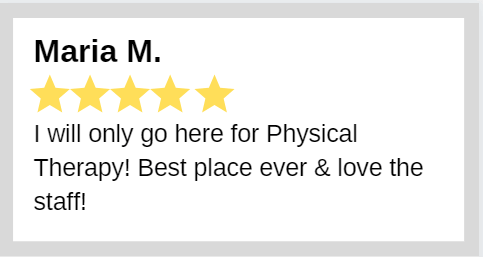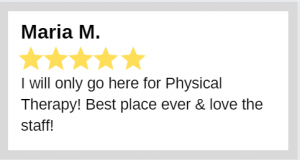 A sports physical therapist must have specific knowledge of medicine and the interpersonal skills needed to provide treatment to patients. The following are the top abilities that a sports physical therapist uses to be successful in their job:
Critical thinking
Sports physical therapists require excellent analytical abilities to do diagnostic screens and establish the right type of sports therapy treatment plans since they examine the patients' physical motion and injuries to determine the best path of rehabilitation.
Empathy
Medical specialists demonstrate empathy by expressing care and compassion in clinical practice when different types of patients go through rehabilitation therapy and exercises.
Sports physical therapists with practical experience know how to watch for verbal and non-verbal cues that indicate dissatisfaction or discouragement to motivate patients through the physical therapy procedure.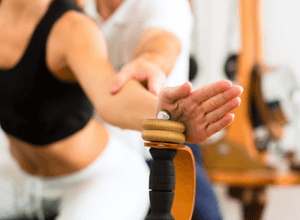 Anatomy and Physiology Training
The therapist plans and performs therapeutic procedures which have incurred athletic-related injuries using an in-depth understanding of the human body.
Emergency Medical Training
Sports physical therapists, like any medical practitioner, should be prepared to provide emergency medical care, such as CPR if a patient develops a specific condition and life-threatening symptoms while undergoing therapy.
Physical Strength and Stamina
Physical therapists work with clients over lengthy periods, typically doing great work giving treatment through massage therapy, rehabilitation exercises, and sports-specific training. Thus, physical fitness, strength, and stamina are needed to keep up with the job of a sports physical therapist.
Mentoring and Coaching
A therapist strives to restore a patient's athletic skill and ability as athletes recover strength and agility. Professional athletes may require motivation, particular routines, and lots of physical activities to get in shape for the upcoming season.
Salary in Sports Physical Therapy
The national average salary of sports physical therapists is $81,963 a year in the United States. Salaries vary greatly depending on the spt locations you're in, how much experience you have, and who you work for. Some therapists might earn over $100,000 per year in high-paying urban regions and institutions.
The Job Outlook for Sports Physical Therapy
From 2019 through 2029, the United States Bureau of Labor and Statistics (BLS) expects that the general specialty of physical therapy will expand faster than the national average. According to the BLS, physical therapist occupations are expected to rise 18 percent faster than the national average of 4 percent. Sports physical therapy is a choice of career that can provide numerous opportunities for employment after you complete the required education and credential to start practicing as a sports physical therapist.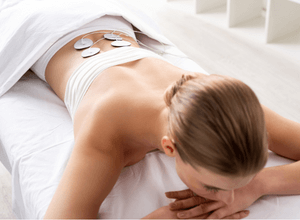 How to Become a Sports Physical Therapist
Physical therapists who are experts in taking care of patients with sports-related problems and assisting them to regain their capacity to play professionally or recreationally must complete extensive training and qualifications. See how you may work toward becoming a registered sports physical therapist by following the steps below:
1. Complete your bachelor's degree.
A high school diploma isn't enough to be a sports physical therapist, so if you're just a high school student, you need to go to only colleges that offer related degrees. A bachelor's degree in a related discipline such as exercise science, biology, or athletic training is required to start a career as a physical therapist. Look for internships at sports medicine clinics to supplement your coursework. Consider helping out in a collegiate athletic team or a physical rehabilitation facility.
2. Get your graduate degree in physical therapy
A DPT (Doctor of Physical Therapy) degree is a prerequisite in practicing as a physical therapist. Although you can start a DPT program after receiving a bachelor's degree, certain programs may have specified undergrad prerequisites. Your DPT program should be approved by The Commission on Accreditation in Physical Therapy Education. Physical therapy teaching and clinical experience are both emphasized in these three-year programs.
3. Get a license as a physical therapist
You may take the license test in the state where you wish to practice after graduating with a Doctor of Physical Therapy degree. After passing the National Physical Therapy Exam, you could work as a certified physical therapist to earn your training experience in a specialty area such as sports.
4. Gain experience in sports medicine
Working in the sports therapy field is the second step toward a profession as a sports physical therapist. You'll require to finish a recognized residency program in a comparable medical center or have at least 2,000 hours of professional experience dealing with patients in a sports therapy clinic, depending on the location of their work. Through the Doctor of Physical Therapy degree, look for resources and private practices employment opportunities.
5. Become certified in emergency medical care and CPR
You'll need to complete CPR and emergency care courses to be eligible for the exam that qualifies you to perform sports physical therapy. Enroll in a training class offered by the American Red Cross or the American Heart Association to obtain CPR certification.
6. Take the certification test for sports physical therapy
After completing all of the required back training and experience, you can sit for the American Board of Physical Therapy Specialties' sports specialized exam (ABPTS). It may be beneficial to register in the American Physical Therapy Association before taking the evaluation (APTA). You could take the exam at a reduced fee if you are a member of the APTA. The ABPTS offers study material, registration instructions, and tips for studying for the exam.
Do you need advice from experts on how to be a sports physical therapist? Contact us today!
Is sports medicine physical therapy?
It's critical to recognize that sports medicine physical therapy differs from other forms of physical therapy for those recovering from surgery or injuries. Physical therapy in kinesiology is a specialist therapy, just as sports medicine is a specialized discipline of medicine.
What is sports physical therapy?
Sports physical therapy, often known as sports therapy, is a type of physical treatment that focuses on sports teams and athletes. Physical therapists, in general, should be able to assist with injury rehabilitation. On the other hand, a sports-specific physical therapist is educated to treat the injuries and physical components of sports and exercise. They better understand biomechanics and exercise science, which is important in avoiding and recovering from sports-related injuries.
What major is sports physical therapy?
A sports physical therapist will need a doctoral degree in physical therapy. All physical therapists, athletic and otherwise, must be licensed through their state; this is typically accomplished by passing a state examination or the National Physical Therapy Examination.
In addition, optional specialty certifications are available to those who wish to advance their career path. Physical therapists may be required to complete a residency program, which can last anywhere from 9 months to 3 years.
Why sports physical therapy?
Sports physical treatment is for sporty or physically active persons who have an injury or ailment. Physical therapy for athletes also focuses on injury prevention and the patients' physical motion. While athletes are often seen after an injury, it's crucial to remember that sports physical therapy also covers the continuation of the recovery program and avoiding additional damage.