Your healthcare professional may recommend orthopedic rehabilitation services as a component of your recovery regimen following surgery, sickness, or an severe medical incident. Keep reading for answers to your most commonly asked questions about what orthopedic rehabilitation services are and what to anticipate during your visits.
Understanding more about orthopedic rehabilitation services will help you understand what you're going to go through and how it can help you recover.
What Are Orthopedic Rehabilitation Services?
Orthopedic rehabilitation services are a therapeutic strategy for recovery aimed at correcting musculoskeletal limits and relieving pain caused by accident, sickness, or surgery. Because the musculoskeletal system is made up of bones, ligaments, muscles, joints, tendons, and cartilage, orthopedic rehabilitation may target any of these systems.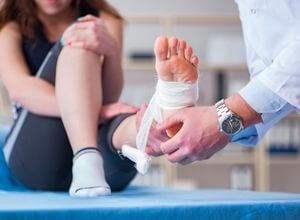 Examples of conditions and injuries that may need orthopedic rehabilitation services include:
Osteoporosis
Carpal tunnel
Arthritis
Tears of the ACL and meniscus
Bone fractures
Stroke
Replacement of the knee, hip, or shoulder
Amputation
Sciatica
Orthopedic rehabilitation services can help you in regaining use of your limbs and incorporating assistance equipment or learning new strategies to overcome any remaining limits.
What Does An Orthopedic Rehabilitation Program Look Like?
Based on your health, objectives, and skills, orthopedic rehabilitation services will appear different for everyone. Your healthcare team develops a tailored treatment plan for you and adapts it as you recover. Although it varies from person to person, therapy follows a natural sequence to enhance your recovery.
First, the severity of your injury dictates whether rehabilitation should be done as an outpatient or in a post-acute hospital setting. Inpatient rehabilitation is often required in more severe conditions, but outpatient rehabilitation may be appropriate for lesser injuries.
Someone recuperating from a surgical amputation owing to diabetic problems, for example, may benefit from a post-acute inpatient program, but someone with a shoulder fracture might benefit from outpatient sessions. Our orthopedic rehabilitation professionals here at Precision Sports Physical Therapy can assist you and your carers in making the best selection for your recovery.
The orthopedic rehabilitation services we offer, whether inpatient or outpatient, involves the steady strengthening of the mind and body by utilizing the most recent, scientifically successful methodologies. Inpatient therapy might be more rigorous for people with severe disabilities than outpatient therapy for those with modest issues.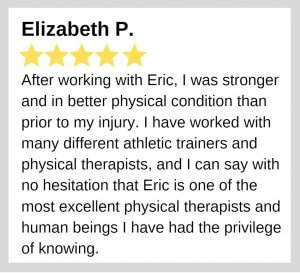 The last step of orthopedic rehabilitation entails a successful care transfer. Your healthcare team offers you the skills and services you have to make the most comfortable transition back to your home or to a long-term treatment facility. Making changes to your house for safety, scheduling caretaking and transportation tasks, follow-up needs, and self-management approaches for your condition are all possible.
What Kinds Of Therapy Can I Look Forward To During Orthopedic Rehabilitation Services?
A diverse team of professionals organizes your orthopedic rehabilitation program. Physical therapists, nurses, occupational therapists, physicians, and other professionals may be part of the team, and their treatments should complement and build on one another for the greatest outcomes.
Physical Therapy
Physical therapists assist in the restoration of your body's strength, flexibility, mobility, and general function. To rehabilitate you, they employ manual treatments and have you do exercises, stretches, and other procedures in a progressive progression.
Occupational Therapy
Occupational therapists assist you in regaining your ability to conduct daily tasks like cooking, bathing, driving, and working. They may also give you adaptive tools to help you accomplish difficult tasks more securely and easily. During your occupational therapy appointments, you might work on any of the following:
Movement adaptation
Fine motor skills and dexterity
Balance training
Hand-eye coordination
Hand Therapy
The hands are crucial body parts we utilize for many of our everyday tasks. Hand therapy is an occupational therapy specialist that focuses on recovering the function of your hand and arms. A hand therapist teaches you skills, knowledge, and tools to help you utilize your hands more effectively and to work with shortcomings.
Doctors
Surgeons, physiatrists, and doctors engaged in your treatment, such as your primary care physician and orthopedic surgeon, may be part of your orthopedic rehabilitation services team. These doctors may get engaged in your treatment to monitor your recovery progress.
Other Specialists
Additional professionals, such as therapists, dietitians, orthopedic surgery specialists, vocational rehabilitation experts, and other experts unique to your condition, may be engaged in your treatment. A nutritionist, for example, may help you follow an anti-inflammatory diet, and a vocational rehab expert can help you engage in your activities with less discomfort if inflammation affects your motor skills.
What Are The Benefits Of Orthopedic Rehabilitation Services?
Increase Your Movement – Pain-free movement is critical to your quality of life, capacity to do a job, and independence. Physical therapists are movement specialists who can recognize, diagnose, and treat movement issues.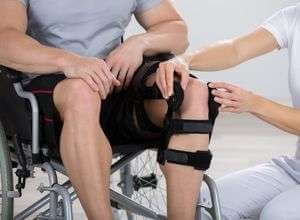 Participate in Your Rehabilitation – Physical therapists collaborate with their patients. We tailor therapy regimens to each individual's objectives, problems, and requirements.
Avoid Opioids – Opioids should be avoided since they pose hazards such as overdose, depression, addiction, as well as withdrawal symptoms after ceasing usage. Prescription opioids are an acceptable aspect of medical therapy in certain cases when dosed correctly. The CDC or the Centers for Disease Control and Prevention, however, is advising health care practitioners to utilize safe alternatives such as physical therapy instead of opioids for most long-term pain.
Avoid Surgery – Try physical therapy before undergoing costly or invasive surgery. Physical therapy has been shown to be as successful as surgery for several disorders, such as knee osteoarthritis and meniscal tears, rotator cuff tears, spinal stenosis, and degenerative disk disease.
A better result is ensured by early, intense rehabilitation. That is why we at Precision Sports Physical Therapy are committed to assisting you in reaching your full functional potential via responsive treatment, sometimes, on the same day, you have surgery or come to the facility.
Occupational rehabilitation provides complete treatment for your condition. Treatments attack your disease from every point imaginable, allowing you to feel more like yourself as quickly as possible.
If you're searching for orthopedic rehabilitation services or have had a medical incident that might benefit from orthopedic therapy, call us now to schedule an appointment to explore your choices. Our cutting-edge facilities and effective, adaptable approach to treatment assist you in healing and moving on from your sickness or injury.
How Often Do I Have to Attend Orthopedic Physical Therapy Appointments?
Your outpatient orthopedic visits each week will be determined by your condition, medical records, and treatment plan. It differs from one sufferer to the next. However, you should anticipate 2-3 appointments each week on average. Include physical therapy in your post-surgery rehabilitation; your whole body will appreciate it!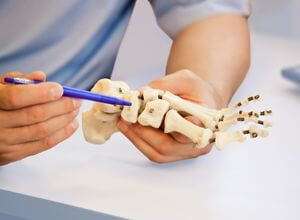 The therapists will expect you to undertake recommended exercises in accordance with your orthopedic physical therapy plan in addition to your regular sessions. These are typically daily activities designed to restore you to full function. They play a significant role in achieving your orthopedic rehab objectives. Although no two surgical procedures are the same, the suggested regimens of therapy are.
Allow the procedure to run its course. It's frightening, to be sure, but physical therapy has proved again and again to be beneficial for a variety of orthopedic rehabilitation services, regardless of the sort of surgery you've had.
How Long Does Each Ortho Rehab Appointment Last?
This component of outpatient orthopedic therapy, once again, differs from patient to patient. Depending on where you are in the treatment, most visits last 30-90 minutes. Remember that your first session and examination with each therapist may go longer.
Orthopedic surgeons are in charge of orthopedic rehabilitation. Orthopedic doctors diagnose, treat, and prevent bone and joint diseases. They employ medicinal and surgical treatments to treat these issues. You will deal directly with a number of healthcare specialists once you are in a treatment program. A physical therapist, an exercise physiologist, an occupational therapist, and a number of other rehab professionals may be involved.
How is Orthopedic Rehabilitation Performed?
Orthopedic rehabilitation services occur in a variety of contexts. It's part of post-surgery treatment in the hospital and helps you transition securely to being at home. People may need to travel to a treatment clinic for further care before returning home. Outpatient orthopedic rehabilitation is accessible in a variety of venues. Hospital clinics, doctor's offices, independent orthopedic clinics, and health clubs are all examples of this.
During orthopedic rehabilitation services, a rehab therapist assesses your condition, limitations, symptoms, pain level, and the referring doctor's recommendations. You will discuss your recovery objectives and build a unique therapy plan together. Rehab professionals monitor your improvement using objective criteria like strength, range of motion, and pain levels. Your therapist will inform your doctor of your progress.