When recovering from an injury, surgery, or sickness, you might be told to consider outpatient orthopedic services. Outpatient orthopedic services is a treatment plan that helps you recover and get stronger. It involves visiting a therapy clinic for a series of visits.
What Are Outpatient Orthopedic Services?
In contrast to inpatient care, outpatient orthopedic services let you stay at home while seeing your treatment experts over weeks or months. These programs, which can differ, generally feature physical and occupational therapy.
Normally, your outpatient orthopedic program will start with an overall assessment of your treatment needs. You'll get a treatment plan with regular meetings with rehab experts tailored to your needs. Appointments could occur every one to five days, typically lasting about 30 minutes to an hour. You might have appointments with multiple therapists. Outpatient orthopedic services involve exercises and tasks you should do at home between appointments.
Benefits Of Outpatient Orthopedic Services
Ease
Inpatient rehab programs usually need patients to remain under the care of healthcare providers. Conversely, in outpatient orthopedic services, patients can attend brief sessions at a physical therapy clinic or rehab center without needing to stay.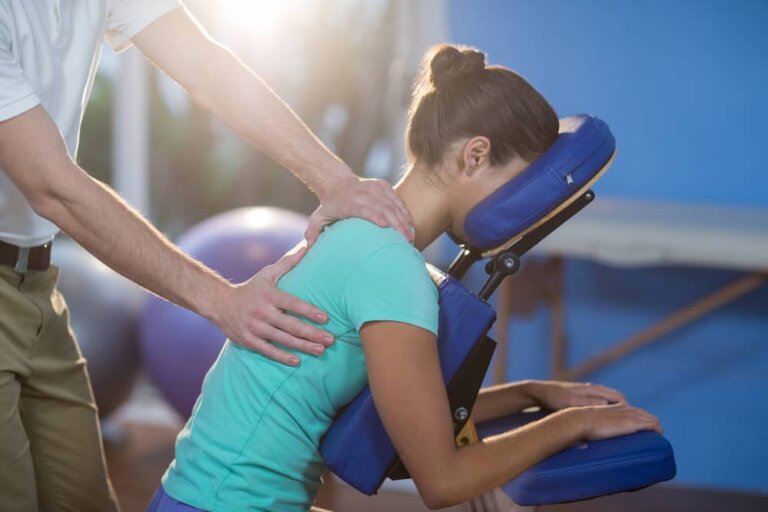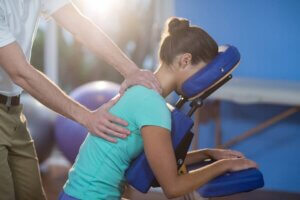 Patients feel more at ease with this. They can undergo treatment daily, weekly, or for whatever duration they need, all while enjoying the comfort of their homes.
Convenience
Generally, outpatient orthopedic services are typically arranged to match the patient's schedule. This flexibility is something that many physical therapy patients appreciate in this kind of therapy setup. Regarding inpatient treatment, you might need to take time off work or cancel other plans to accommodate your session.
An amazing benefit of this type of orthopedic services is it won't significantly disrupt your normal day-to-day life – and you still get the treatment you need for your recovery. You only have to go into the rehab clinic to participate in your sessions.
Outpatient orthopedic services are equipped with everything patients need for recovery.
Cost-Effective
With inpatient physical therapy, patients have to have meals, accommodation, and other round-the-clock care. Due to these factors, paying for inpatient care can get expensive. The other alternative is outpatient orthopedic services; you only need to pay for the sessions you get.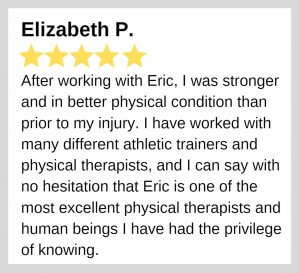 This arrangement makes it a more affordable and economical option. However, as mentioned above, your doctor or physical therapist can only recommend outpatient care. Suppose they deem you unsuitable for outpatient physical therapy due to your condition. In that case, you have no choice but to choose inpatient care or whatever treatment arrangement best suits your recovery.
Treating Different Conditions
Physical therapists help patients with various conditions at outpatient orthopedic facilities. This includes individuals recovering from a heart attack or stroke and those injured in accidents. Outpatient orthopedic services serve as a beneficial choice for patients with diverse health issues.
What Treatments Are Offered At Outpatient Orthopedic Clinics?
The following are some health conditions a physical therapist can treat in an outpatient setting.
Outpatient Orthopedic Services After An Accident Or Injury
You may start by getting care at a hospital as part of your recovery. You may then move to outpatient treatment. Based on the nature or extent of your injury, physical therapists might give you treatment. They will help you get back muscle control and function. An occupational therapist can let you relearn how to go about your everyday life. You may need other specialists, depending on your situation.
Outpatient Orthopedic Services After Surgery
Outpatient orthopedic services are necessary after many surgeries, such as a knee replacement. In this case, you'll likely require a physical therapist to teach you how to walk with a new joint. They can teach you special exercises to build up the muscles around your knee. They'll lead you through sets of these exercises as you heal. The therapist may have you use equipment, like a stationary bike, to build your strength. After your recovery, they may also recommend other activities like swimming or water aerobics.
Outpatient Orthopedic Services After An Illness
You will often require outpatient rehab if you have a serious illness such as a heart attack, stroke, or cancer. In these instances, your treatment will usually start in the hospital. When you get better, you will likely change to an occupational and physical therapy program. You might also have supervised aerobic conditioning exercises at home several times weekly.
Outpatient Therapy for Multiple Sclerosis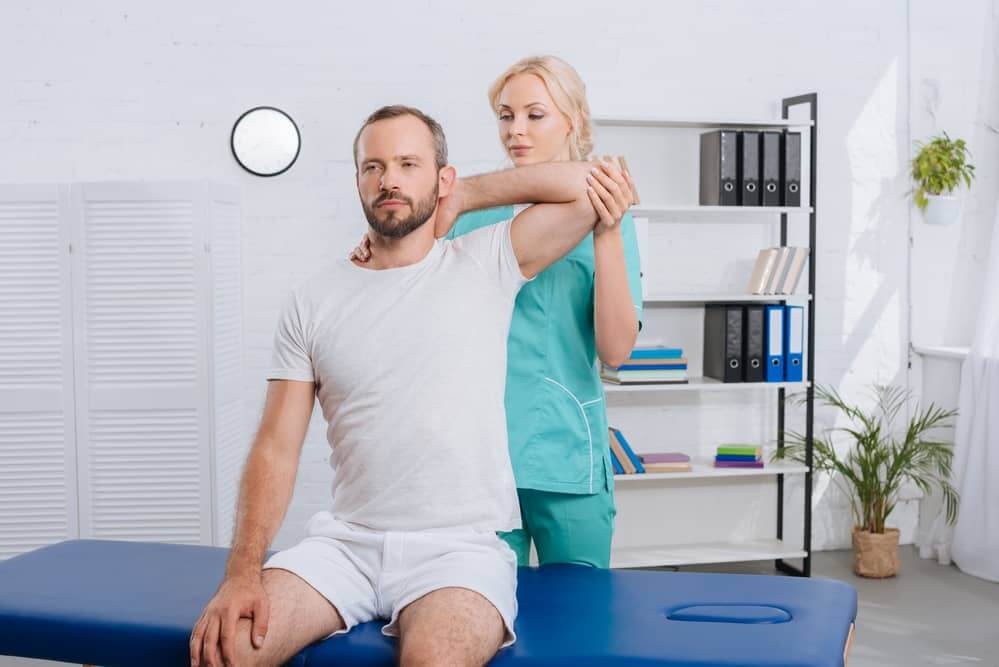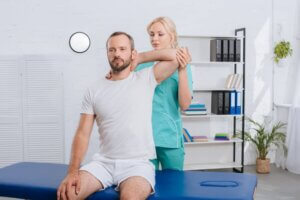 Outpatient therapy can be very beneficial for MS sufferers. A National Multiple Sclerosis Society bulletin states that physical therapy and rehabilitation are an "important part of health care delivery for individuals with multiple sclerosis." Treating MS on an outpatient basis often means a lengthy journey involving personalized occupational and physical therapy. This approach must adapt to each patient's distinct requirements.
Outpatient Orthopedic Services As Preventive Care
Going to an orthopedic physical therapist can allow patients to alleviate pain and return to their everyday activities without surgery. Physical therapy and orthopedics often include exercises to help improve mobility, strength, and overall body control. These exercises increase the range of motion, improve function, and decrease pain.
The benefit of using outpatient orthopedic services as a preventive measure is obvious: it enables you to recover from your injury sometimes without requiring surgery, advanced imaging, medication, or other interventions because of this saves funds, time, and energy and allows you to get back to your day-to-day life more quickly.
What To Expect From Outpatient Orthopedic Services
Before accomplishing your treatment goals, you and your physical therapist must set them by following your head physicians' recommendations. During your first orthopedics session, you talk with your therapist to discuss the patient's needs and the treatment goal. Patients leave their first session of PT having learned how to measure their state of wellness, some pain management techniques, and basic exercises corresponding to the treatment goals.
Outpatient physical therapy (PT) addresses a range of conditions that do not require patients to stay in a hospital for the duration of the treatment. Patients travel to a hospital or private PT facility clinic for appointments, usually up to an hour. The frequency with which you undergo PT sessions varies depending on an individual's health condition and recommendation from a physician.
A doctor may recommend daily PT sessions, at first, which can be reduced by your physical therapist as the patient makes progress. On the other hand, session frequency can be increased, as well, if a patient's progress goes into decline.
Outpatient Physical Therapy vs. Inpatient Physical Therapy
Inpatient physical therapy differs from outpatient orthopedic services in requiring patients to be admitted to a facility like a hospital, nursing home, or rehabilitation center. Inpatient therapy occurs throughout the patient's stay and is closely monitored by a patient's acting physicians. The medical reasons for inpatient care becoming necessary vary widely, as is a patient's duration of care.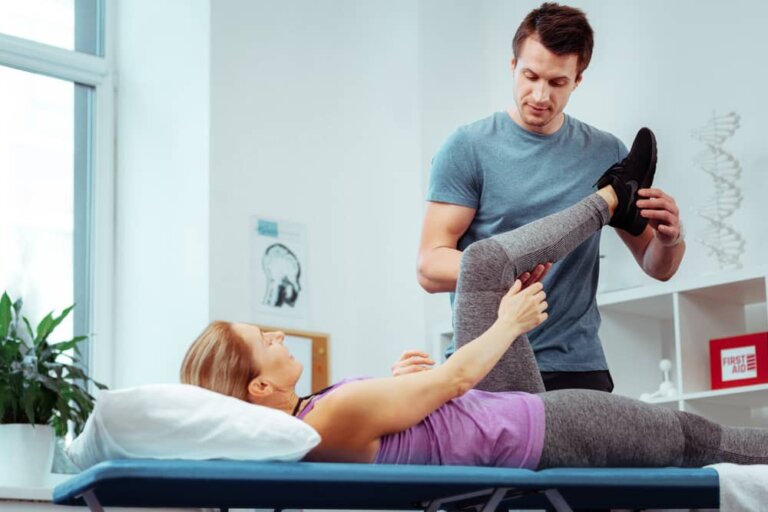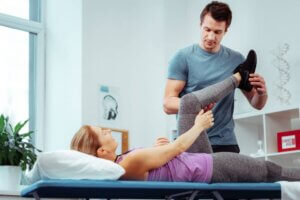 The ultimate goal of an inpatient facility, like a hospital, is to make the patient well enough to return to their normal life. As such, treatment regimens are generally more vigorous and intensely monitored by medical staff at inpatient physical therapy programs. Likewise, outpatient PT exists to the end of returning the patient to a state of physical wellness, but inpatient PT devotes more manpower and physician resources to each patient.
Choosing the Right Outpatient Clinic
Just as no two conditions are the same, neither are outpatient orthopedic clinics. That's why it's important to consider more than one to compare the approach to care, the experience, and the options of each to determine the best fit for your needs.
First, make sure the care is personalized. At Precision Sports Physical Therapy, we focus on each patient individually while we serve our residents and the local community. We consider age, medical condition(s), lifestyle, and goals to cater to the rehabilitation program to restore strength, mobility, and well-being.
The outpatient orthopedics clinic you select should have expertise in the type of therapy you seek and a reputation for high-quality care. We at Precision Sports Physical Therapy have years of helping our patients improve their mobility and range of motion. Please reach out to us today to schedule an appointment!