Understanding what services rehabilitation centers for physical therapy provide and how they compare to other treatment facilities is a crucial component of making the proper treatment selection for persons seeking rehabilitation alternatives for themselves or a loved one after specific medical situations.
Rehabilitation centers for physical therapy are inpatient facilities where patients can receive acute care such as physical therapy, occupational therapy, and other treatments aimed at helping patients rebuild functional skills after events such as spinal cord injuries, hip replacements, or other conditions.
The ultimate purpose of rehabilitation centers for physical therapy is to assist patients in recovering and resuming as much independence as possible in their homes. To support a speedy and efficient recovery, patients will get focused and rigorous treatment for three hours per day, at least five days per week, while in rehabilitation centers for physical therapy.
How Do Inpatient and Outpatient Rehabilitation Centers for Physical Therapy Differ?
Inpatient Rehabilitation Program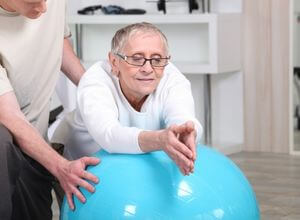 Using inpatient rehabilitation centers for physical therapy entails staying in a facility for the necessary rehabilitative treatment and care. This entails being accepted to a rehabilitation program and remaining there until therapy is completed, just like in a normal hospital.
Depending on your needs and preferences, the duration of your stay might range from a few days to a month or more. These short-term programs may be provided in rehabilitation hospitals, specialist wings of acute-care hospitals, or skilled nursing facilities. Individuals admitted to inpatient rehab centers get complete rehabilitative treatment from a well-coordinated, multidisciplinary team of rehabilitative experts overseen by a physician.
Depending on the patient's requirements, the team may comprise rehabilitative doctors and specialists, rehabilitation nursing staff, physical and occupational therapists, and care coordinators, among others.
If you are admitted to an inpatient rehab facility, you will get extensive rehabilitative treatment, working with therapists for at least three hours daily. During your stay, you may also expect access to in-house rehab equipment, facilities, and personnel, allowing you to work toward your recovery objectives between treatment sessions in a safe, supervised setting. You will be monitored and cared for 24/7, including pain treatment and wound care if required.
Outpatient Rehabilitation Therapy
Using an outpatient rehab program to help with your recovery and rehabilitation entails receiving therapy and treatment over a series of visits to a clinic or private therapy practice. Physical and occupational therapy are common services provided in an outpatient rehab program.
Doctors, counselors, and other rehabilitation experts may be available in certain outpatient programs to assist clients with recovery and rehabilitation.
Appointments may be made between one and five days per week. Sessions are typically 30 minutes to an hour long, and if you need more than one form of treatment, you may need to schedule separate sessions with each therapist. In most situations, patients are asked to do exercises and tasks prescribed to them by their therapists at home between visits.
When Inpatient Rehabilitation May Be Your Best Option
Under specific conditions, short-term inpatient rehab may be advised as the best alternative for your recovery and rehabilitation. Inpatient rehab, for example, is a suitable alternative if you have experienced an accident or have undergone joint replacement or other difficult orthopedic surgery. In such instances, the rigorous counseling and thorough care that rehab clinics provide may be the greatest way to meet your aftercare and rehabilitation requirements and ensure that you have the best recovery possible.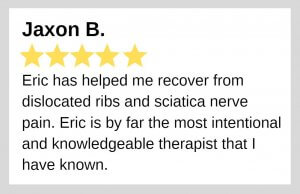 Staying in an inpatient facility may be beneficial if you are recovering from a major cardiovascular event, like a heart attack or stroke, or persistent health issues that may hinder recovery after an accident or disease. Under these conditions, the intensive medical monitoring and extensive, multidisciplinary treatment provided in this environment are most likely required to guarantee the safest and most effective recovery.
Perhaps you live alone, and an acute medical event or degenerative condition, such as arthritis or osteoporosis, has resulted in major limitations that make immediate responsibility for your care impracticable or risky. Before returning home, an inpatient rehab program may be precisely what you need to restore functional capacity and learn to operate around such limitations.
Because of duties at work or home, your recovery and rehabilitation may be time-sensitive. An intense inpatient treatment program may hasten your rehabilitation, and covering your daily requirements – meals, prescriptions, and care management – can free up your time and energy to concentrate on your recovery. This may help reduce the time it takes to get back on your feet.
These are just a few instances of how an inpatient rehab stay may be ideal for you while you recover from an illness or medical condition. If you need clarification on whether you need this level of care, your healthcare professionals or hospital discharge planners may assist you in making the right decision for you.
Inpatient Rehab Physical Therapy Can Help Several Conditions
Inpatient rehab physical therapy is an important aspect of your rehabilitation and may assist with various ailments, notably these conditions:
Recovery from Joint Replacement
Inpatient rehab for joint replacement treatment allows for a speedier and more complete recovery. Providing assistance throughout the healing and rehab phase may also lower the chance of post-surgery problems and injuries.
COPD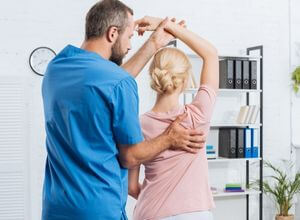 Rehabilitation centers for physical therapy may offer a safe, medically supervised environment for patients to progressively raise their exercise tolerance with the support of physical therapy specialists, assisting people with COPD in maintaining or enhancing lung capacity.
Management of Arthritis
Inpatient rehab treatment has helped many patients who have arthritis. Patients may increase their strength and flexibility in the muscles around the afflicted joints by undergoing intense physical treatment.
Inpatient Rehab Center Joint Replacement Therapy
If you are considering a joint replacement shortly, preparing for your recovery is a vital step. The care and rehabilitation you get after surgery may be just as crucial as the operation itself.
What Are the Advantages of Inpatient Care?
Four main reasons rehabilitation centers for physical therapy may help you manage your recovery. Determine if these factors correspond to your recovery requirements.
Recovery Administration Is Simplified
An inpatient short-term rehab program gives you or a loved one the expert treatment you need. Your rehabilitation may be prioritized, while specialists can assist with wound care, medication management, and other issues.
Care That Is Comprehensive, Efficient, And Well-Coordinated
In addition to the convenience of rehabilitation centers for physical therapy, patients benefit from a physician-led, interdisciplinary team of rehabilitation professionals. This implies that all of your recoveries will take place in one location, and the personnel will be able to interact well with one another.
Faster And More Thorough Recovery
Inpatient short-term rehab programs in rehabilitation centers for physical therapy provide a degree of care that many outpatient programs do not. You will get more rigorous rehabilitation treatment in addition to comprehensive care.
For example, patients in an outpatient program may visit a therapist for 30 minutes to an hour, 1-3 times a week. In contrast, patients in an inpatient program get at least three hours of treatment every day.
Safety
Finally, safety is an important consideration in choosing rehabilitation centers for physical therapy. Once the patients are discharged from the hospital, they may be healthier but not necessarily ready to care for themselves, which is why inpatient care is a great way to prepare them to return home.
Inpatient Critical Care Services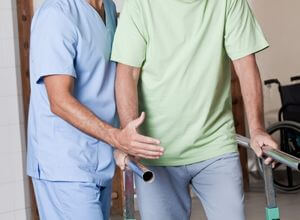 In addition to the quality of care, patients get key services when attending an inpatient rehab treatment program. The following are critical components of the recovery process:
A diverse team of rehabilitation professionals evaluates and treats patients.
Intensive rehabilitative treatment
Rehabilitation programs and care services tailored to particular circumstances
24-hour care, aid, and support
When Are Outpatient Rehabilitation Services Necessary?
In the case of minor injuries, illnesses, or medical occurrences, outpatient treatments may be a useful alternative to help in healing and rehabilitation. However, it is crucial to highlight that outpatient treatment is best suited for persons who are secure in their own strength, function, mobility, and independence to handle the intricacies of their own care and rehabilitation.
If you want to heal and rehabilitate at home, these are some of the aspects you will most likely need to address on your own or with the assistance of family or friends:
Medication management
Pain management
Wound care
Personal care (dressing, bathing, toileting, grooming, etc.)
Management and scheduling of therapy and medical appointments
Medication pickups, food shopping, and other necessary errands
Transportation to and from appointments
Home modifications for safety or accessibility
Meal preparation and clean-up
When's Outpatient Rehabilitation Necessary?
This list does not cover every facet of what you will need to handle throughout recovery. Still, it is an excellent starting point for determining whether or not recuperating at home with the assistance of outpatient services is a viable option for you.
If you need clarification, your healthcare team and hospital discharge planner should be able to assist you in determining your requirements and if services in your region are available to assist you in meeting those needs safely, efficiently, and effectively.