Sports Physical Therapist VS Physical Therapist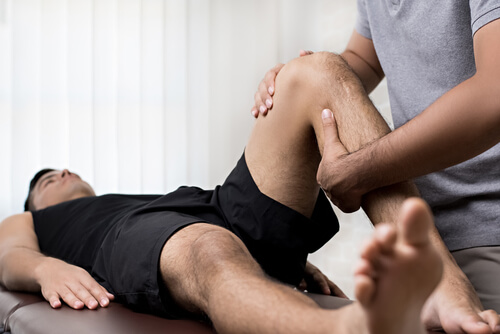 February 4, 2020

Hector Flanagan
Contrary to popular belief, a sports physical therapist is different from a physical therapist. While it's true that they are under the same healthcare discipline, there are distinct divergences between these two approaches.
Need Advice About Sports Rehabilitation?
If you've got a question about sports rehabilitation, our expert staff is here to serve. Fill in your name and email address, and we'll respond quickly.
However, both treatment options have become a popular option, and it's well deserved. In today's post, we'll outline some of the differences between these two specialties.
According to the Centers for Disease Control and Prevention, there are approximately 8.5 cases of sports-related injury in the United States starting from 2011. When an injury that resulted from a sports activity occurs, the patient will consult with a sports injury specialist.
Physical Therapists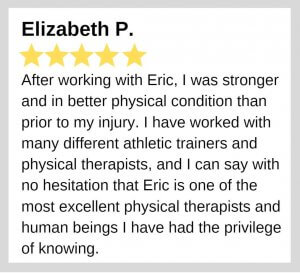 The American Physical Therapy Association (APTA) defines this career as professionals licensed to help patients restore mobility and reduce pain. They work with all types of patients, regardless of the patients have been referred for physical rehabilitation pre or post-surgery or after an injury.
The goal is to restore the patients' physical motion and get him or her back to doing normal, day-to-day activities.
Sports Physical Therapist
On the other hand, a sports physical therapist is described by the Society of Sports Therapists as a professional who provides treatment to prevent any injury. A sports physical therapist also helps in the rehabilitation of their patients to get them back to maximum level of physical function or sports-specific condition – no matter what age or current ability.
Sports Injury Specialist
This is a medical professional who is licensed to treat and care for sports-related injuries. Running, jumping, swimming, lifting heavy objects, and other physical activities can cause strain on the body, Sports injury specialists work with professional sports athletes and active individuals. Both physical therapy and sports medicine are under sports injury specialty.
A sports physical therapist will often work with athletes. In many cases, sports teams will employ a sports physical therapist to design rehabilitation and care plans for enhancing workout routines, avoiding sports-related injuries, and adequately addressing these injuries should they occur.
The role of sports therapists is vital. This is because what may start as a simple sprain can develop into something more severe. Some of the types of injuries that need sports therapy include injuries in the ligaments and joints.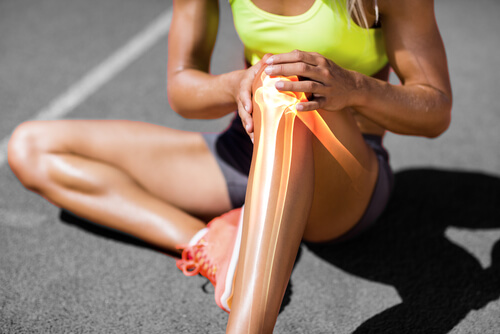 The knees, in particular, are prone to damage because of how they are excessively used during whatever form of physical activity. Sports therapists have the knowledge and facilities to diagnose these types of injuries and prevent any escalation.
Differences
As we mentioned, both treatment options may handle similar responsibilities and cases. Here are the prominent differences between the two.
Patients
One of the most notable dissimilarities between the two professions is the patients they serve. Physical therapists treat any individuals who need their care – whether it's for mobility improvement or rehabilitation.
The patients may have been referrals from the primary doctor, and the physical therapist's help is needed as a secondary source of care and treatment.
Sports physical therapists, on the other hand, work primarily with athletes. Their expertise is also specifically required by professional sports teams to keep their athletes to prevent sports-related injuries and maximize sports performance.
Location of the Work
Because of the difference in the primary patients they serve, sports therapists and physical therapists also differ in the location of their work.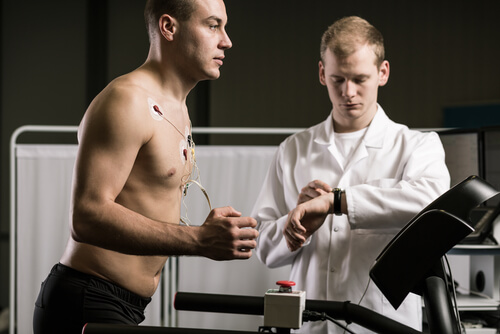 It's more common for physical therapists to work in private practices. As for sports therapists, since sports teams employ a majority of them, it may require them to travel for work or wherever the sports teams need to be.
The type of sports therapy treatment you require will depend on what injury you have. An experienced sports therapist will work with you to create a plan that will foster recovery and avoid future injuries.
[do_widget id=recent-posts-2]
[do_widget id=categories-2]
© 2019, precision sports physical therapy. all rights reserved.