Selecting the best physical rehabilitation centers for yourself or a loved one might be tough. With so many variables to consider, you might be at a loss on where you should start! Precision Sports Physical Therapy's experts have listed the top questions to ask when selecting the best physical rehabilitation centers for you!
Does The Facility Suit Your Rehabilitation Requirements? Do They Provide The Services You Need?
Among the first things to consider when deciding which rehabilitation center is best for you is the services provided by the institution. What programs and services are available to patients with your specific diagnosis or condition?
Considering the facility's experience working with patients like yourself is critical. How familiar is the personnel with this kind of injury? How many patients with injuries comparable to yours has the institution treated?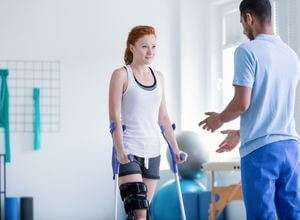 What is the average length of stay in a rehabilitation facility? The answer depends on various things, including the type of insurance you have, the severity of your injuries, and your recovery goals. It should be noted that individuals can undergo rehabilitation in various settings. Inpatient rehabilitation facilities, subacute facilities or units, and skilled nursing facilities are examples of these environments.
Inpatient rehabilitation centers offer three hours of therapy per day, for 15 hours per week. A reputable therapy institution provides one to two hours per day, whereas a subacute facility provides two to three hours per day. The patient must require 24-hour nursing care in each of these inpatient settings.
Acute inpatient rehabilitation is intended to be a shorter stay. This might be measured in days, weeks, or months.
Is Your Health Insurance Covering The Therapy Or Services You Require?
Is your health insurance sufficient to cover all of your expenses? If not, what is and isn't covered? Understanding your coverage is critical to selecting the best physical rehabilitation centers for you.
Contact the admissions staff at a location near you for more information and to discuss your possibilities.
Does The Facility Set-up Work For You?
Understanding the type of facility setting your condition or injury necessitates is critical. What setting is ideal for YOU among acute, inpatient, and outpatient facilities?
Consider the physical configuration of services. Is it clean? Is the environment safe? Is there a separate space (floor/building/wing) for each impairment, or will they be treated with other patients? Are there any specific programs or clinics for this type of injury available? Are our primary therapists assigned at the time of admission?
Consider what a typical day at the facility would involve. What can you anticipate from a daily program? How frequently and for how long do patients receive specialized care each day? How many hours do patients spend in therapy each day, and what is the schedule? What kind of specialist equipment is there in the therapy areas? Will the treatment team create a rehabilitation plan with both short and long-term objectives?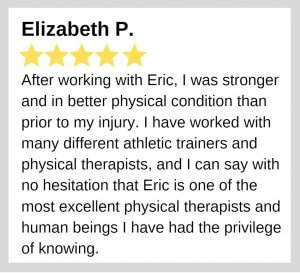 Keep in mind the extent of specialist care required by your injury. Is physician coverage available 24/7? How is the nurse-to-patient ratio calculated? Is it one-on-one therapy?
Family engagement can play a significant role in your rehabilitation, so think about how your family and carers will be involved in your treatment. Is it encouraged for family members to participate in treatment programs? Will a case manager be designated to organize therapy and serve as a point of contact for staff and family members? Are these support groups geared toward caregivers? What are the living arrangements for the family, if any? Does the staff take the time to educate you and your family or caregivers on the care you will require at home?
Aside from the rehabilitation services provided by the facility, patients should consider what else they have to offer. Is it more than mere rehabilitation? What additional specialty therapies or programs are there? Precision Sports Physical Therapy provides a wide range of programs outside typical therapies to help patients develop a sense of community.
Another thing to check in your research is how a rehabilitation facility assists patients in dealing with their emotional experiences due to their disability or injury. Are peer mentoring programs available? Is there a support system?
It is critical to evaluate how the facility will continue to care for you at each step of your rehabilitation. Is the facility equipped to provide critical care, inpatient rehabilitation, and outpatient services? What can be expected from the facility after discharge from inpatient care? Does the inpatient Case Manager follow you after you leave the hospital? What kind of therapy is available following the hospital stay? Is there a day program? Outpatient services? Is there a health and wellness facility for people with disabilities? Is there a long-term care system? If yes, does this include doctors, nurses, therapists, and case managers?
What Experience Do The Physicians, Nurses, And Staff Have?
When selecting the best physical rehabilitation centers, you should ensure the staff understands your specific needs. Examining the tenure and certifications of the facility's staff members can indicate the facility's expertise. Is the doctor board certified in both Physical Medicine and Rehabilitation (PM&R) and the sub-specialty of this type of injury? How long has the doctor in charge been in charge of programs specializing in this type of injury?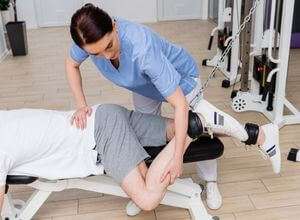 You'll also want to ensure that you can have a comprehensive assessment, which would necessitate access to physicians outside the department that handles your treatment. Is there access to consultants within the institution or adjacent medical centers? Are they included in neurosurgery, neurology, urology, orthopedics, plastic surgery, neuropsychology, internal medicine, gynecology, speech pathology, pulmonary medicine, general surgery, and psychiatry? Are psychologists on-site or a third-party service?
What Are The Facility's Quality Outcomes?
One of the most significant factors to examine is other patients' experiences with your injury or handicap. Patient satisfaction reveals much about a facility's ability to care for and treat people. Examining the testimonies of previous or present patients might be beneficial in making your decision.
The facility's official recognition is also a crucial issue to consider. Is the program accredited by (CARF) The Joint Commission and the Commission on Accreditation of Rehabilitation Facilities?
You'll want to know that you're getting the greatest treatment options as a patient. An institution's participation in research to better understand or treat disability is predictive of the quality of treatment patients receive there.
Other Factors To Consider In Choosing The Best Physical Rehabilitation Centers
Reputation
The reputation of a recovery clinic typically speaks for itself, so start here. Consider the discharge planner's or social worker's advice if you're being discharged from the hospital to rehab. Also, solicit suggestions from friends and neighbors. Then, use a federal database that allows you to search facilities in a certain zip code, examine any online reviews you can find, and Medicare ratings.
Personnel Ratio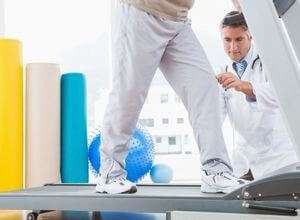 It isn't easy to see your particular needs being handled if you're simply another face in the crowd at the recovery center. Inquire about the staff-to-patient ratio at each center you're considering. Having a kind, one-on-one care can not only improve your comfort, but it can also help you recover faster and avoid re-hospitalizations.
Therapeutic Alternatives
Not only is the quantity of employees and staff crucial, but those in charge of your care must also be knowledgeable about your individual needs. Make sure the rehab center has a wide range of treatment options, cutting-edge equipment, and trained and experienced staff who will develop a specific care plan for you.
The Bonuses
After a hospital stay, you don't want to heal in a setting that feels equally as clinical. You want a pleasant, comfortable, and private place where you can nearly feel at home. Look for private rooms and bathrooms, a variety of dining, social, and activity alternatives, as well as WiFi, computer access, and laundry.
The Location
While short-term rehab stays are normally 21 days or fewer, it is still crucial for family and friends to be able to visit to keep your spirits up, provide encouragement, and provide a sense of 'home.' To make visits possible, look for the best physical rehabilitation centers that aren't too far away. However, remember that the most important issue is therapy, which in some situations, will take precedence over location based on what is available in your area.