It's a common and sensible enough question: "What exactly is the difference between physical rehab and therapy?" And the answer is fairly simple: physical therapy is a part of rehabilitation. The terms are often used interchangeably by regulated government departments, such as the National Institutes for Health or NIH. Essentially, physical therapy is one aspect that fits under the larger umbrella of rehabilitation.
Recovery from orthopedic injury normally requires a three-step process: pain relief and inflammation reduction, treatment, and rehabilitation. Physical therapy involves restoring function, allowing you to regain your independence as effectively as possible. Rehabilitation is the process that helps a person in recovering from a severe injury, while physical therapy will help with mobility, strength, and fitness.
What Is Physical Therapy?
PT or physical therapy is a branch of physical rehabilitation. Government agencies such as the NIH use physical therapy to refer to all aspects of rehabilitation. But the stark differences are quite obvious.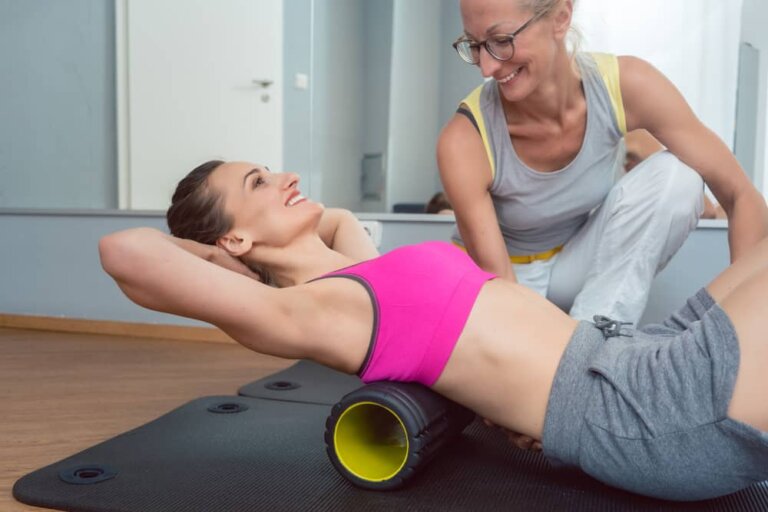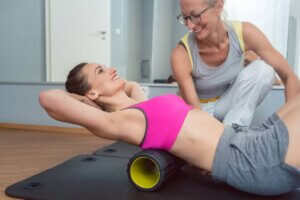 This treatment corrects impairments and dysfunctions from a patient's injuries; it also improves the functional ability and movement of a patient.
Physical therapy involves several methods of manual treatment. These approaches improve the flexibility and alignment of the patient's soft tissues and bones.
It incorporates therapeutic exercises, gait training, balance training, functional mobility, and stretching. The treatment seeks to increase a patient's function and reduce pain.
Consider physical therapy if you have a spine injury, stroke, joint conditions, and pain. For spine injuries, physical therapy shortens your recovery period. It further limits the damage to your back and neck injury.
Who Is a Physical Therapist?
A physical therapist treats the human musculoskeletal system. These professionals have a specialized set of skills and competencies.
Your physical therapist will recommend assistive and medical devices for patients. These devices include wheelchairs, walkers, standers, canes, and shower chairs. The purpose of these assistive devices is to improve patients' functioning and mobility.
They likewise inform patients about issues relating to their conditions and preventive measures. A therapist can also guide you on appropriate recreational activities.
If you're wondering how to deal with neck pain when lifting weights, your physical therapist can guide you. A physical therapist directs patients to appropriate home exercise programs. Following the plan can guarantee you sustainable results within no time.
You can get physical therapy services in multiple settings. These places include rehabs, hospitals, clinics, and nursing homes. In inpatient settings, there is a therapy gym aimed at improving the physical ability of patients.
What Is Physical Rehabilitation?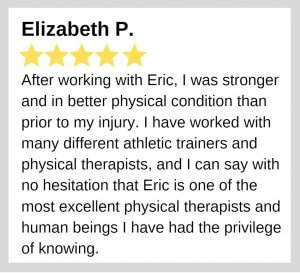 Rehabilitation refers to the process of restoring the original condition of something. Physical rehabilitation enhances and restores the ability of individuals with physical impairments. Most impairments are injuries that affect bones, joints, spinal cord, ligaments, muscles, and nerves.
This type of treatment aims to improve patients' independence. A successful rehabilitation enables you to continue with your regular life.
Rehabilitation has a broader scope. It incorporates re-learning skills. The treatment can also involve learning alternative ways of performing tasks or moving.
One of the rehabilitation treatments involves helping individuals regain their physical strength. Patients who finish the sessions have an improved quality of life. They learn to do several functions regardless of an injury's severity.
What Does Physical Rehabilitation Involve?
The process of physical rehabilitation is gradual. The first step involves acute care, which aims at stabilizing your condition. Serious injuries such as trauma, brain injury, and stroke need acute care.
But when treating a sprained ankle or fracture, a physician's visit should be the first stop. It would be best to see a therapist as soon as possible. The response time has a significant impact on the effectiveness of physician care.
The second step is inpatient rehabilitation. It helps patients to regain independence and function. When in a physical rehabilitation facility, patients can get adequate therapy hours.
A professional rehabilitation physical therapist individualizes treatment to meet clients' diverse needs. Walking with your therapist will allow you to bounce back within no time. That's why inpatient rehabilitation is essential.
The last phase is outpatient rehabilitation. It focuses on the maintenance and improvement of function. You should continue your therapy sessions in an outpatient facility after inpatient therapy. Outpatient rehab provides treatments that a patient can engage in daily or weekly.
These treatment approaches can include joining a support group or a fitness class. Besides physical recovery, you will experience overall life wellness.
Other Types of Physical Rehabilitation
Physical therapy is among the types of physical rehabilitation. Occupational, recreational, and speech therapy are other main types of rehabilitation. Each of these programs helps a patient to reach full recovery.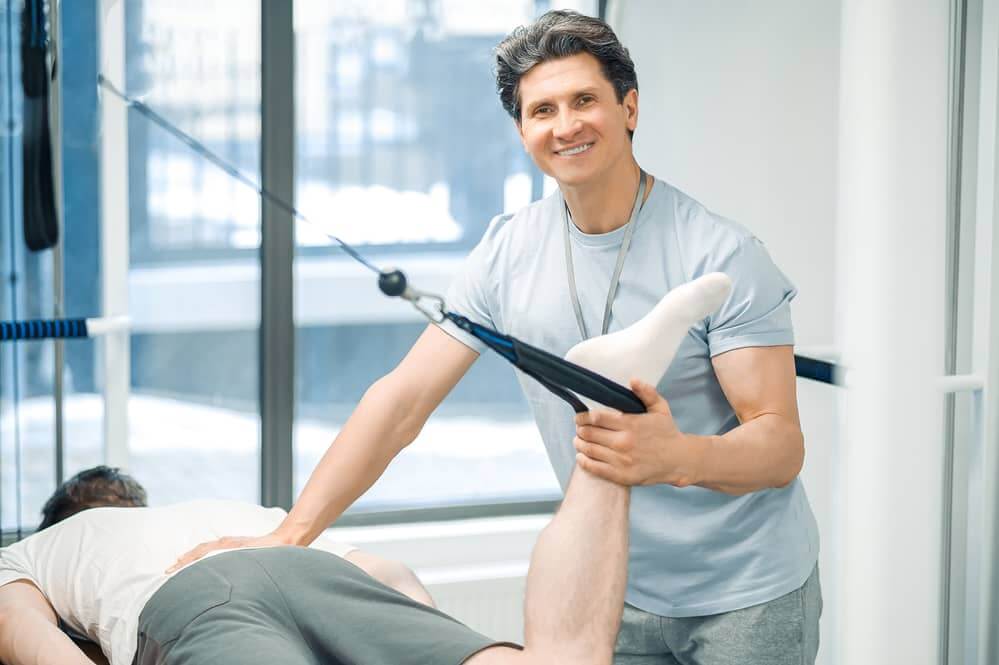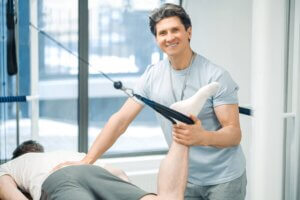 Rehabilitation therapy has different goals depending on a patient's needs. Various rehabilitation programs utilize diverse techniques. These treatment strategies can range from neurological re-education to therapeutic exercises.
Therapeutic exercises are some of the standard techniques in physical rehabilitation. Your physical therapist might recommend other approaches to make the treatment more effective.
Occupational Therapy
Occupational therapy treatments give patients specialized help. This approach allows them to take part in the usual activities after a serious injury at work.
An occupational therapist will guide you on changes that allow you to complete everyday tasks. An accident can cause severe impairments, and occupational therapy approaches can restore your functioning.
Work accidents can impede cognitive functions. They can also cause traumatic brain injury. An occupational therapist can prove resourceful in such instances.
If you have a spinal cord injury, an occupational therapist guides you on behaviors and movements that reduce the intensity of injuries. The primary objective of an occupational therapist is to restore your independence. A combination of physical and occupational therapy will quickly get you back on your feet.
Besides, you will know how to relieve chronic back pain at work. The approaches will allow you to regain your productivity.
Recreational Therapy
Recreational therapy is under the umbrella of physical rehabilitation therapy. Therapeutic recreation helps patients to improve their social, cognitive, emotional, and physical functioning. This approach allows you to live a satisfying life regardless of the extent of an injury.
Through recreational therapy, you will experience overall wellness. Besides, it will be easier to integrate into the community after weeks or months of stay in a rehabilitation center. A therapist will decide on the ideal recreational activity based on your interests.
With constant engagement in a recreational activity, you'll regain your functional ability. What's more, you will get enough endurance that will allow you to go back to your normal life. The available recreational activities will give you inexhaustible choices.
Regardless of the type and extent of physical injury, recreational therapy can help. Work with your therapist for guidance on what is relevant to your condition.
The Difference Between Physical Rehab And Therapy: What Are The Benefits Of Each?
You Won't Need Surgery
With physical therapy, you don't have to go for surgery. A therapist will help with general healing and pain relief.
In a case where surgery is inevitable, physical therapy makes the process more manageable and successful. Your recovery process will be faster. Besides, you will incur fewer costs on healthcare.
Further Injury Prevention
Accidents can impede your balance. Physical therapy makes you less prone to injuries. Your balance increases, and you are careful about what causes more pain.
A therapist will guide you on how to treat muscle pain after an injury. With the right information, you don't have to visit your physical rehab therapist as often. You will know the necessary steps toward injury management and prevention.
Improved Mobility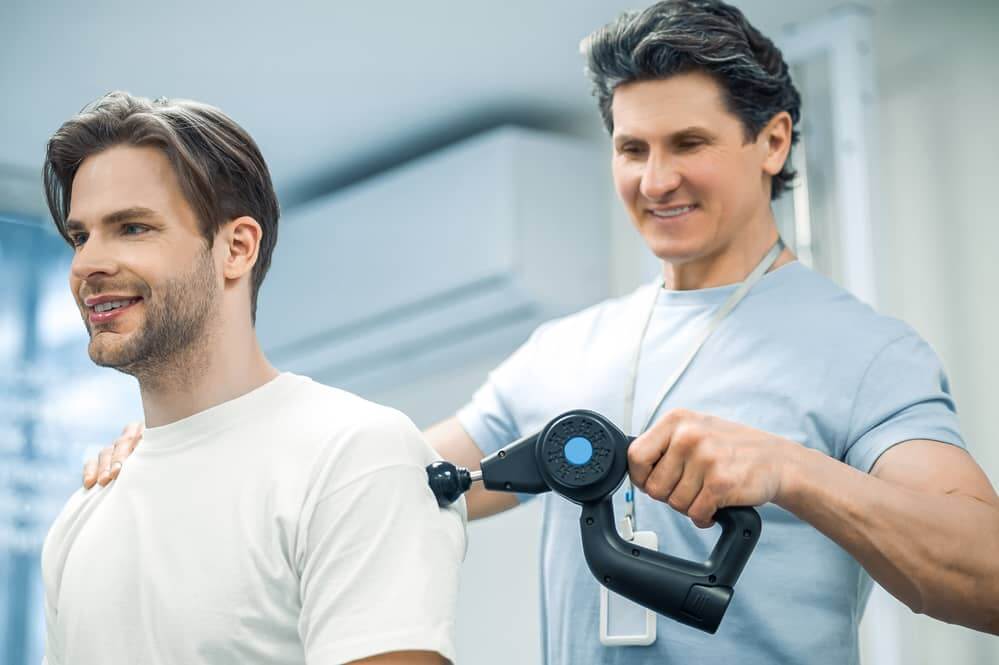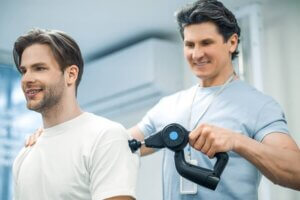 Physical therapy increases mobility. An injury can reduce your ability to move, walk, or stand. You should also take a break from leisure activities such as swimming and biking. A physical therapist can give you exercises that help you to strengthen and stretch your muscles.
You can also achieve mobility through assistive devices such as a cane or crutches. Your rehabilitation therapist knows the tools that'll improve your ability. The customized plan enables you to resume your normal activities faster.
Wellbeing
The beauty of physical therapy treatment is that it doesn't involve taking drugs. This complementary treatment approach is sustainable. It further has significant benefits on the well-being of a patient.
Your body will adopt a positive lifestyle when you finish your physical rehabilitation programs. You might find fulfillment in regular exercise. In the end, you will lead a healthy life and avert most of the possible lifestyle conditions.
Choosing a Physical Therapist
If you have decided to go for physical rehabilitation, ensure that you select a facility from the point of knowledge. Your physical therapist should be competent enough to take you through sessions. A licensed physical therapist guarantees you optimal and high-quality care.
You should research thoroughly before settling for a rehabilitation center. Clinics have different specializations, and knowing the types of treatments available is crucial. You can get vital information from online reviews or referrals.
Physical Therapy Is One of the Main Facets of Physical Rehabilitation
Physical therapy is a kind of physical rehabilitation. The goal of these treatments is the improvement of the quality of life of a patient. This complementary treatment is worth trying if you have a car or workplace-related accident.
Rehabilitation will improve your physical, cognitive, and mental well-being. It will help you deal with pain and injuries related to accidents. You can have impactful physical therapy sessions in any rehabilitation center, hospital, or home.
The positive effects will have lasting benefits. You must embrace physical exercises as part of your daily routine for a more fulfilling life.