After a medical procedure, trauma, or injury, finding the right orthopedic rehabilitation center for your particular needs is essential in your recovery. It's a great idea to understand how their rehabilitation team would cooperate with you while there and how they could help transition you home.
What is Orthopedic Rehabilitation?
Orthopedic rehabilitation is a therapeutic method for recovery to fix musculoskeletal limitations and ease pain from surgery, illness, or trauma. Our musculoskeletal system includes muscles, bones, joints, cartilage, tendons, and ligaments, so orthopedic rehab could that any of those structures.
Need Advice About Orthopedic Rehabilitation?
If you've got a question about orthopedic rehabilitation, our expert staff is here to serve. Fill in your name and email address, and we'll respond quickly.
Examples of the orthopedic injury condition types that might the assistance of an orthopedic rehabilitation center are:
Arthritis
Carpal tunnel
Osteoporosis
Hip, knee, or shoulder replacement
ACL and meniscus tears
Broken bones
Stroke
Amputation
Sciatica
Rehabilitation assists you in regaining the use of your limbs and incorporating assistive devices or learning new ways to circumvent any lingering limitations.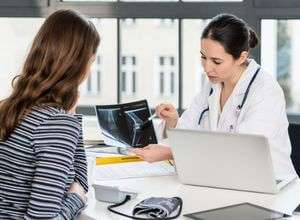 How to Choose an Orthopedic Rehabilitation Center:
Picking an orthopedic rehabilitation center for a loved one or yourself can be difficult. You may not know where to actually begin, with so many factors to think of!
1. Does the orthopedic rehabilitation center provides programs specific to your necessities?
First, consider what kind of rehabilitation you're searching for based on why you require treatment. Confirm that the orthopedic rehabilitation center physicians provide treatments appropriate for the specific medical issue that caused your need for rehabilitation and your treatment goals.
Common reasons you might need rehab include:
Fractures
Stroke
Brain injury
Spinal cord injury
Parkinson's disease.
Amputation.
Orthopedic surgery.
Organ transplantation.
Cardiac rehabilitation.
2. Is 24-hour care provided? If not, how frequently is care or therapy given?
Licensed orthopedic rehabilitation centers require that patients get at least three hours of therapy daily, five days every week.
If your recovery program requires care outside of daytime hours or you need some medication or service at night, ensure you choose an orthopedic rehabilitation center that could accommodate those times. You will want to inquire if around-the-clock physician coverage is provided and if you'll be working with different caregivers.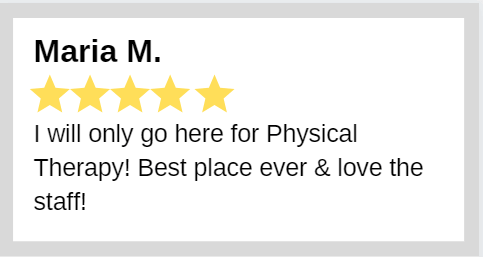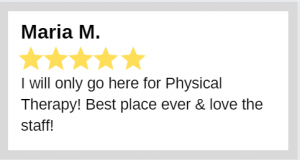 3. How qualified is the staff?
You may wish to ask which staff members have advanced degrees or are board-certified. You might also want to know if the nursing staff includes registered nurses certified in rehabilitation nursing and if they are experienced in acute care. (The purpose of acute care is to improve health within a shorter time to prevent more chronic conditions from developing.)
4. How are treatment plans developed?
Normally, fully developed treatment plans involve partnerships among various medical professionals. Together, they make up the full team to generate a specific treatment plan for you. For example, physicians and nurses may work with physical and occupational therapy experts, speech therapy specialists, psychologists, or social workers. It frequently takes a team of many to administer the plan that works best for you to recover fully.
5. Would I be seen one on one or as part of a group?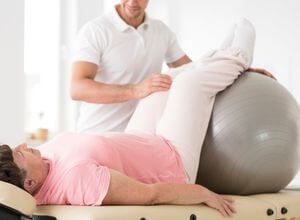 Individual appointments might sometimes be preferable. They allow therapists to custom a plan to meet your specific needs. On the other hand, group settings may offer encouragement, emotional support, connection, and social opportunity.
6. Do caregivers help with discharge and insurance questions?
During your care or once it is complete, you may need help navigating the non-medical part of the treatment — such as billing, insurance, or at-home therapies.
Ask if patients are assigned to case managers or social workers who can help coordinate at-home services or help verify insurance benefits and understand your expense and billing questions. If needed, ask who from the staff would be your point of contact to assist you with any follow-up care.
7. Is family participation encouraged?
A partnership involving the patient, their family, and medical providers is vital to maximizing every opportunity for recovery. Learn how involved family members are allowed to be and if they are encouraged to observe therapy, participate in meetings and find out how to assist in caregiving. Ask if the orthopedic rehabilitation center provides easy access to information online for your at-home caregivers or family.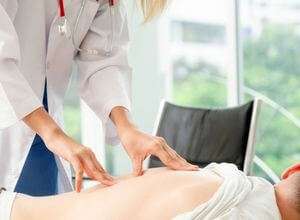 8. Are therapy services and the outpatient physician offered?
Ask if follow-up comprehensive services, including outpatient therapy and home care, will be available through rehabilitation professionals within your area. Your orthopedic surgeon, orthopedic rehabilitation specialists, or the facility itself might provide a list for your reference.
9. Can you access patient electronic medical records?
You'll likely choose a facility that works directly with your referring physician, so all your information is in the same place. Find out if your rehabilitation team can easily access your medical history, medication lists, radiology and laboratory results, and treatment status electronically or online.
Some orthopedic rehabilitation centers may also provide an electronic app or online assistance with appointments or treatment schedules for you and your family.
What Are the Benefits of Orthopedic Rehabilitation?
Orthopedic rehab aims to help you regain function in your body as effectively and quickly as possible. One of the rehab's major benefits is going back to what you love doing.
While re-establishing your ability to do your favorite activities might be your top goal, orthopedic rehabilitation also provides many additional advantages: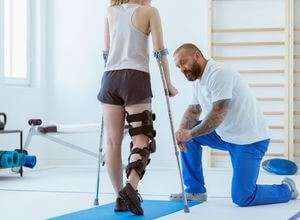 Promotes circulation, limiting blood clot risk
Lessens pain and the need for pain medication
Prevent more injury and fall risk
Improves cognition and memory
Early, intensive rehabilitation guarantees a better outcome. That's why we at Precision Sports Physical Therapy are committed to helping you achieve your highest functional potential using responsive therapy, often the same day as you get surgery or arrive at the facility.
Occupational rehabilitation provides you with the most comprehensive care for your ailment. Treatments target your condition from all angles to feel more like yourself as soon as possible.
If you're looking for an orthopedic rehabilitation center or have experienced a medical condition that might benefit from orthopedic rehab, contact us at Precision Sports Physical Therapy today to set up an appointment to discuss your options. Our state-of-the-art facilities and rigorous, adaptive approach to therapy help you heal and move on from your illness or injury.